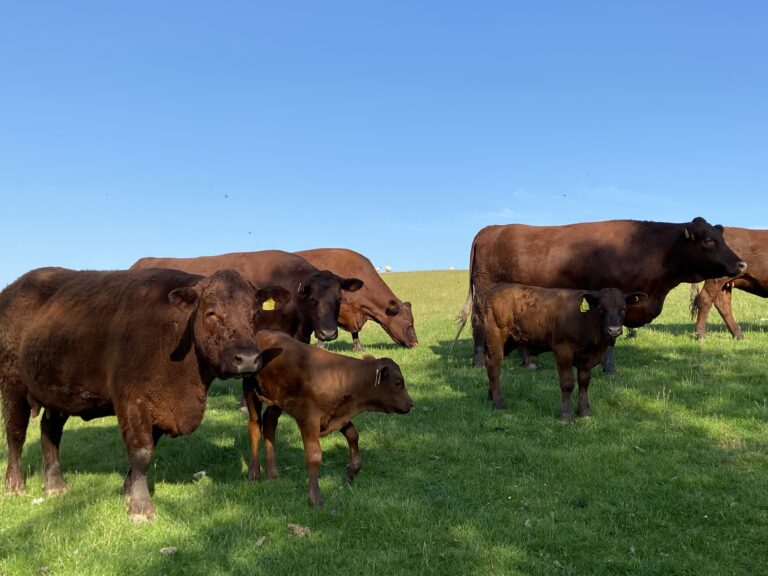 Ruby Red Devons
Our herd of native Ruby Red Devons are 100% grass reared throughout their lives, ensuring they have the best life possible. They are slow grown and naturally matured. Ruby Red cattle are recognised for producing the finest quality beef with outstanding tenderness and texture.
Pastured Saddlebacks
British Saddleback pigs are a rare native breed and are chosen because they produce high quality pork with a great depth of flavour. All of our pigs are outdoor reared and spend their days wallowing, rooting and foraging in their natural environment. We strongly feel that traditional farming techniques have a large impact on the quality and health benefits of the meat. Saddlebacks are a hardy and traditional breed and thrive on natural diets in a natural environment. Meat from free range and organic farming systems has a much larger proportion of omega-3 fatty acids compared to pigs that are intensively farmed.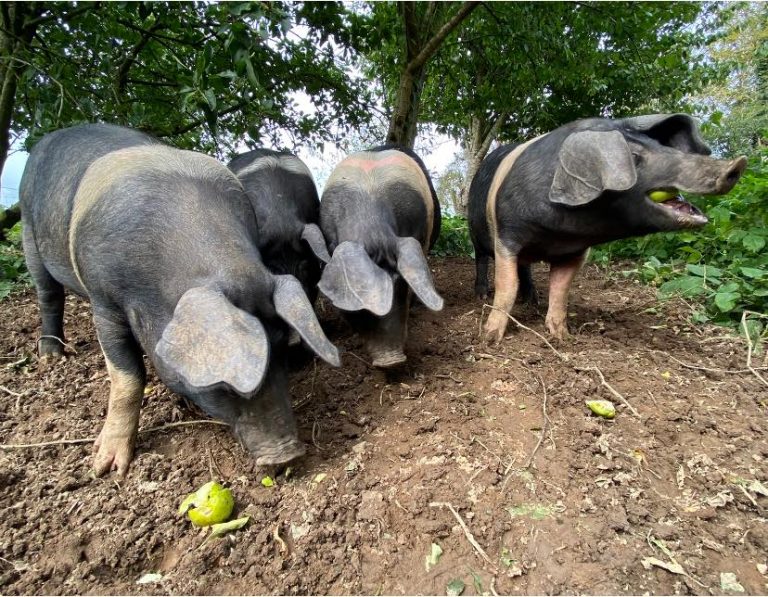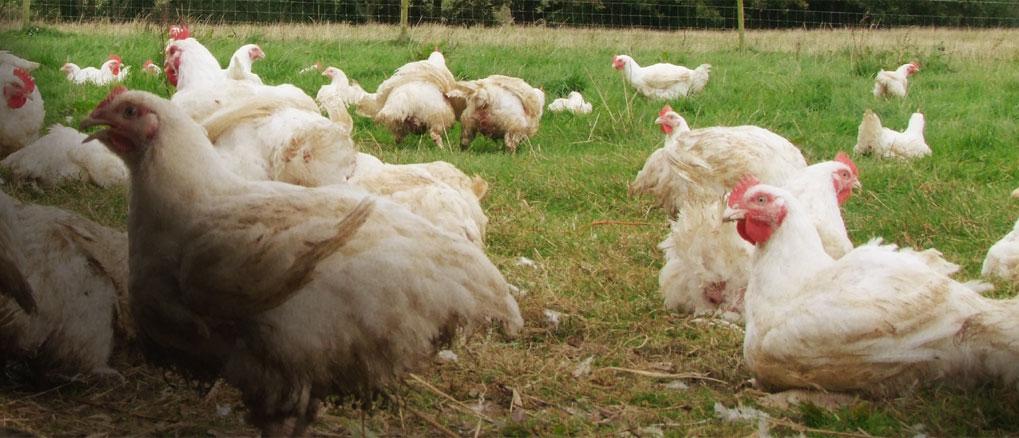 Free Range Chickens
Our chickens are free-range by day and shut in at night for their safety. Living on a diet of low density GM free, additive free and antibiotic free food, guarantees them to be healthy and chemical free ready for consumption. We rear our chickens at a slow pace, allowing them to grow naturally, in a stress free environment. Our chickens live for twice as long as the supermarket alternative. If we're going to eat meat, it's so important to know how it has been farmed and what our meat contains. Our free-range chicken is produced from start to finish here on the farm. There is no better method than allowing an animal to grow slowly, at their own pace, in the great outdoors.
Free Range Cornish Turkeys
Our family have produced quality Cornish Christmas Produce for over 20 years now. It's a real family affair and even the children get stuck in to help. Our Turkeys arrive on the farm as day old chicks from the well known Kelly Turkeys. From the moment the turkey chicks arrive on the farm, we care for every aspect of their journey, using traditional farming methods. Our birds are all slow grown and naturally matured. When they no longer require heat lamps, we move them into large, airy barns and allow them access to the natural outdoors daily where they can naturally forage, they're then shut in at night to keep them safe. We feed our birds a natural diet of mostly wheat and barley, which is GM and additive free. In December, once they have reached full maturity, we process our Turkeys here on the farm, and insist on using traditional methods as we always have done. We dry pluck our birds by hand, and then they are all game hung for a minimum of 7 days, this process enhances the depth of flavour and texture of the meat. We hand finish our birds and pack them with giblets, a Turkey timer and sprig of fresh herbs for good measure.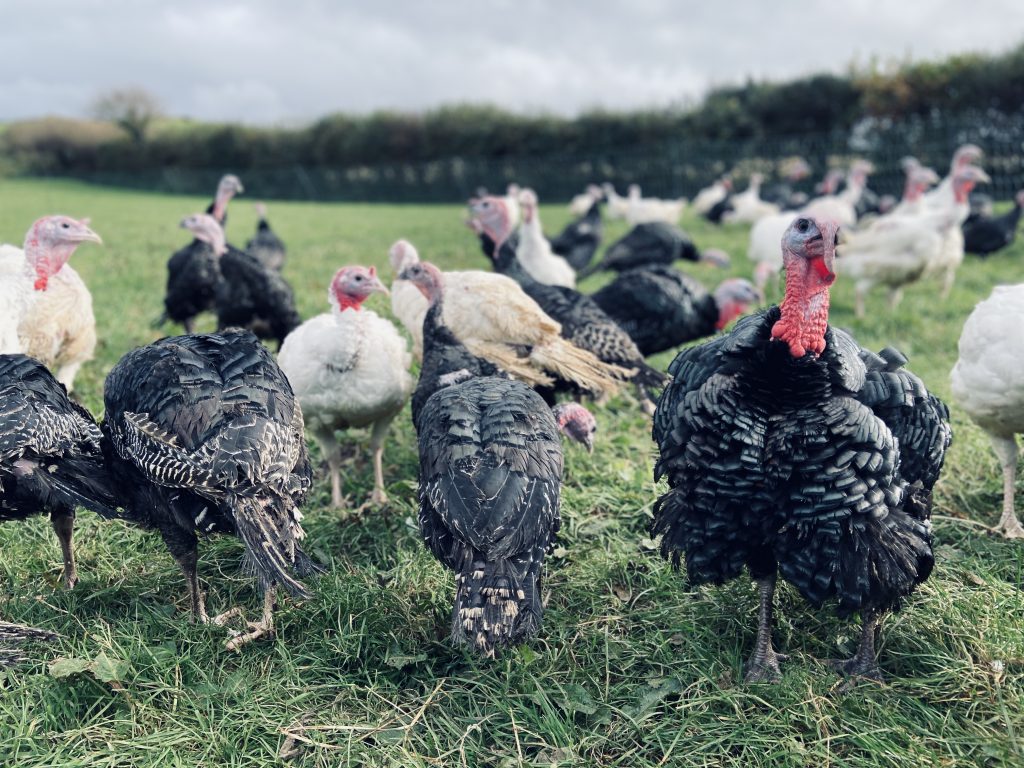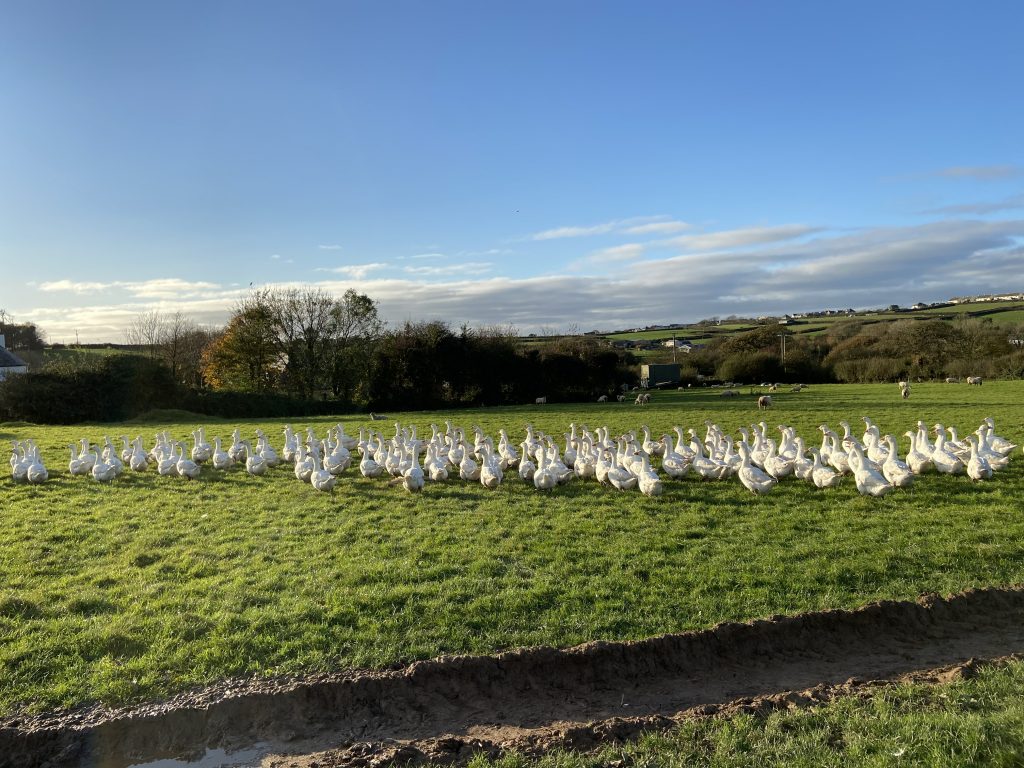 Free Range Geese
Marsh farm geese are reared on the farm from start to finish. By night they live in a traditional barn to keep them safe from predators and the mainly awful English weather, but by day, from four weeks old they stroll around the green pastures. First thing in the morning, the geese are walked to their field. This is done by foot and sometimes our dog and children like to help out too! 
They are fed a cereal diet that is additive free. In the last six weeks they are fed home grown wheat, this is what gives them their exquisite finish. They are dry plucked, hand finished and hung for a set amount of days before being prepared and boxed with a complimentary goose timer ready for the customer. These traditional ways are what sets a Marsh Farm bird above the rest. You can't beat the flavour of a free range hand finished goose.
Free Range Ducks
Our Ducks arrive on the farm as day old chicks. We produce our ducks here on the farm from start to finish. Our ducks have a free-range and natural lifestyle. We raise our ducks in small groups. They are fed a clean cereal based diet that is free from GM products, artificial additives and antibiotics.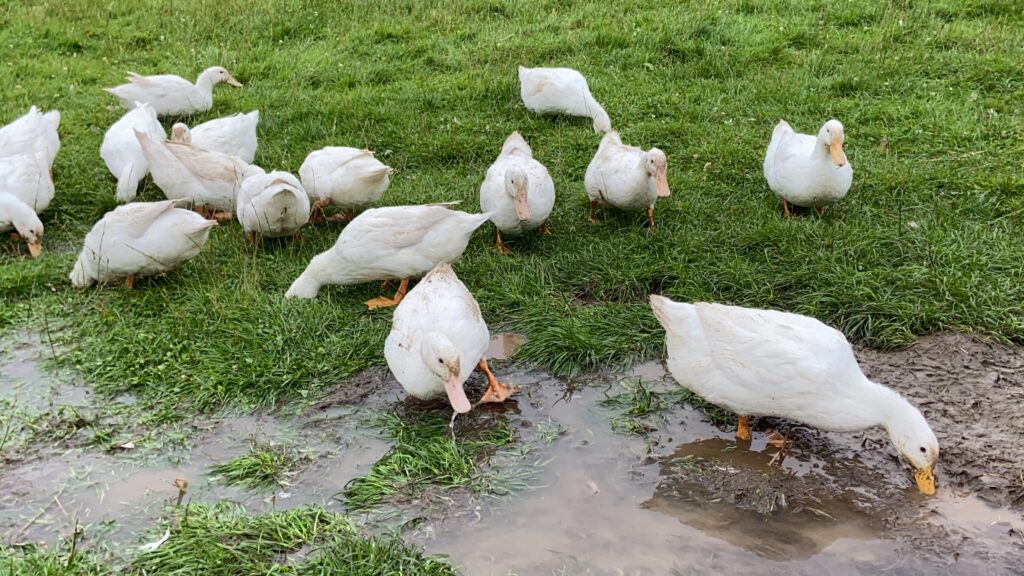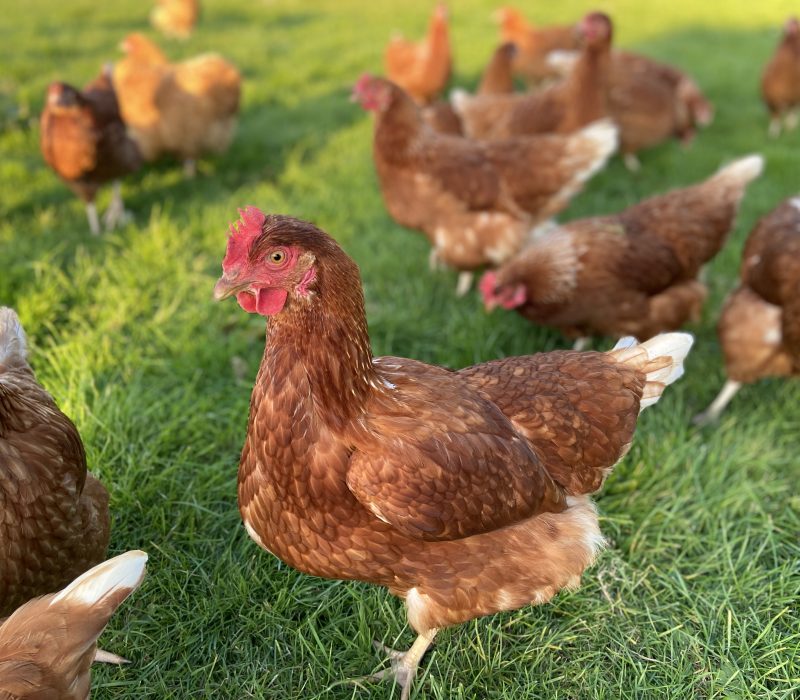 Free Range Hens
We have a small selection of free range hens and ducks for laying. All eggs are hand gathered daily.  Farm fresh and delicious, however you like your eggs in the morning!